Details about the portable solar system
More details about the 300 W AC 400 Wh battery portable solar system.


Very practical: The current input power and the current consumption for DC and AC is displayed.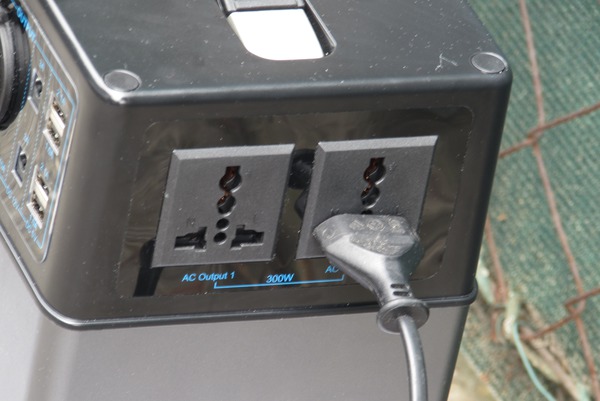 Simple plugs also fit into this socket, for Schuko plugs an adapter is required.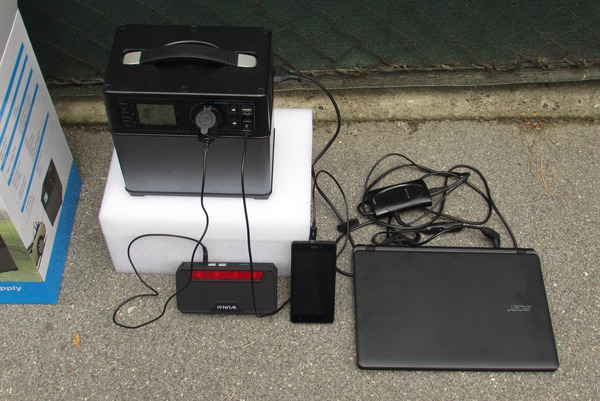 The 12 V charger for a Powerbank, a Doogee X5 smartphone and on the AC side an ACER ES1-331-C0YK connected.