400 Wh portable solar power system
Views from the front, left and right with the connections.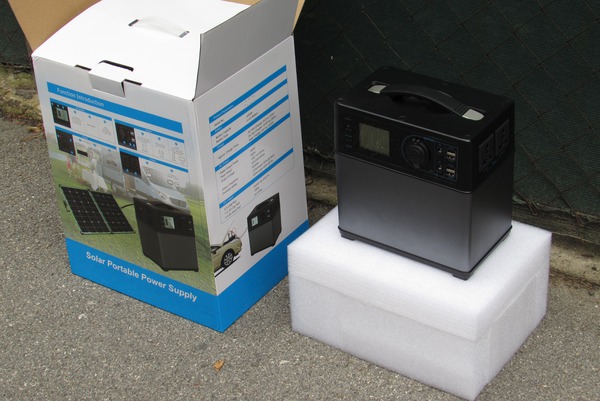 From a distance it could be considered a micro HIFI system.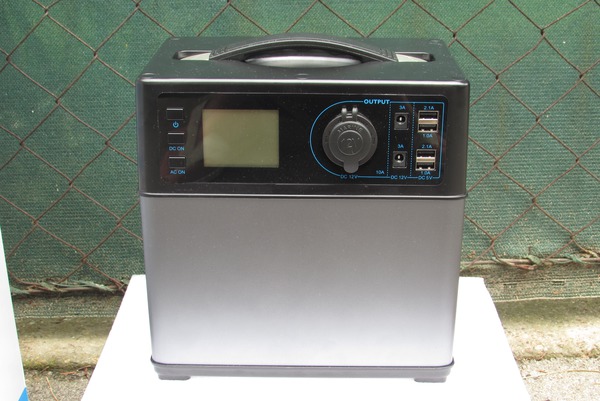 The front panel from left to right: Three switches for power on / off, on / off DC, on / off AC, indicator, 12 V outputs and USB outputs.




Left 2 x 230 V AC sockets




Right solar input, input for 12V or AC charger and the output for start-up aid.