Water film lets slide the snow
80 minutes after I was car driving, all the snow from the front of the roof had slid to the windshield. The warmth from the interior room has melted a thin layer of snow..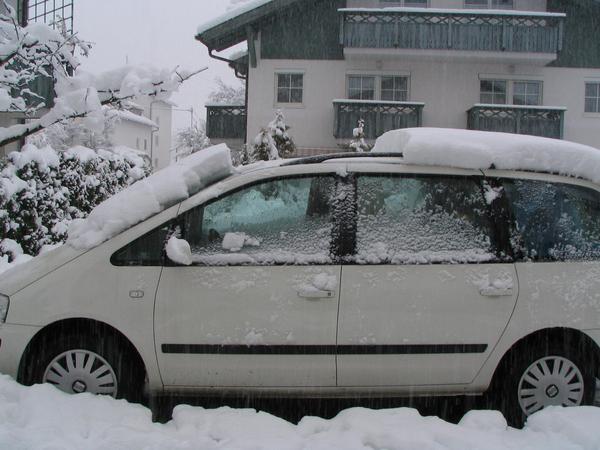 The roof of the Seat Alhambra is a little bit descending.