Snow shoveling on the roof
A very dangerouse work on a snowy roof. For the workers, but also for the chief in case of an accident with an unsecured worker.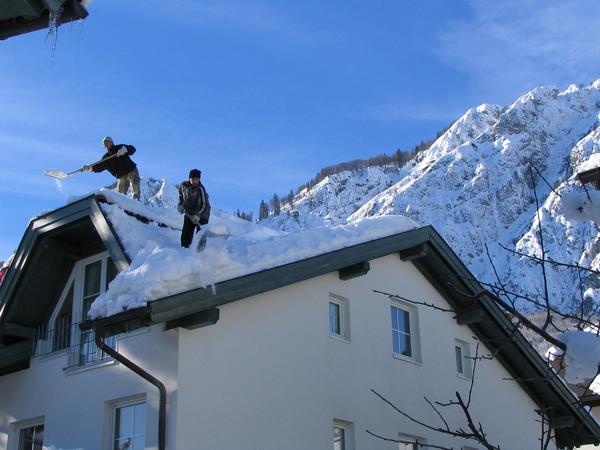 Because of disregard of security prescripts, the insurance company can refuse paying. A disability pension can ruin a small company.