Gas - biogas - fuel cell
Many different sorts of gas can be used in the hot high temperature fuel cell to be converted into electric power and 400 degree hot used air. The used air can be used for industrial applications.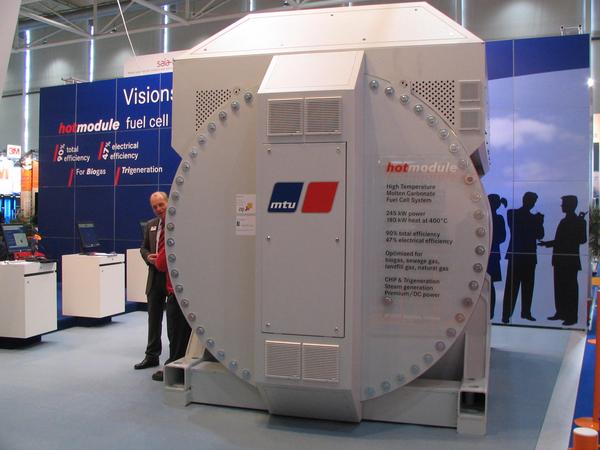 Or use a steam turbine to produce electric power by the waste heat.