Energy saving lamps with spectrum similar to the sun
The duty for energy saving calls, but has it really to be light with such a jagged spectrum. No! Full spectrum energy saving lamps are close to the sun light.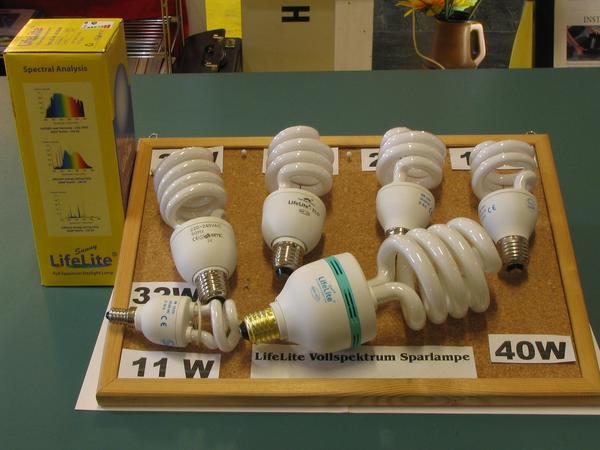 On the package: above: Spectrum of solar light, in the middle this lamps, below the spectrum of normal energy saving lamps.