Red green blue lighting LED in ceiling strip
In the ceiling strip are 3 acrylic plates which are lightened by 3 LEDs in the basic colors red, green and blue. Just right now, only the red LEDs are active.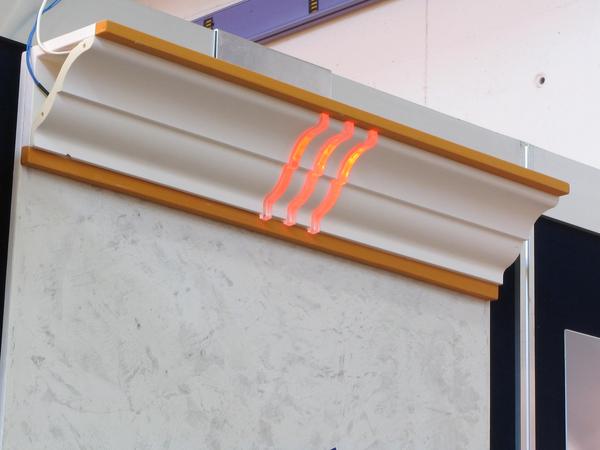 With 3 switch tried out everything - red, green, blue, yellow, cyan (turquoise), magenta (purple). If all 3 LEDs are activated, there is white light.