60 squaremeter heat exchanger
Not out of plates, but from channels exists this gegenstrom crosscurrent heat exchanger. The exchange surface is 3 times larger than in usual heat exchangers.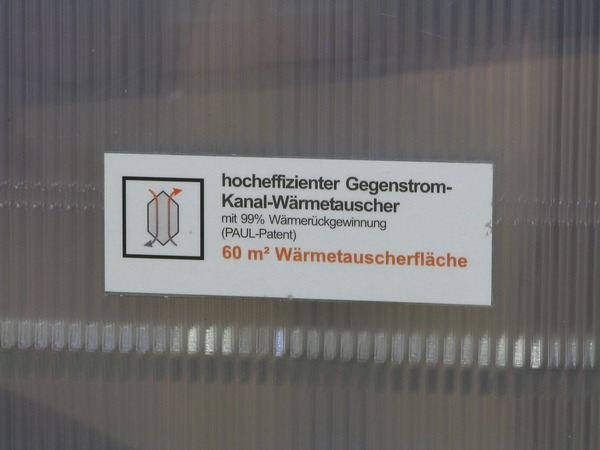 The prinzip channel instead of plate doubles the surface. The rest to the triple surface is the much larger heat exchanger.