Goose keeping in Romania
On the access way to the farm of my parents in law in a village close Birlad in Romania are a lot of geese. No stable, only shelters for the birds.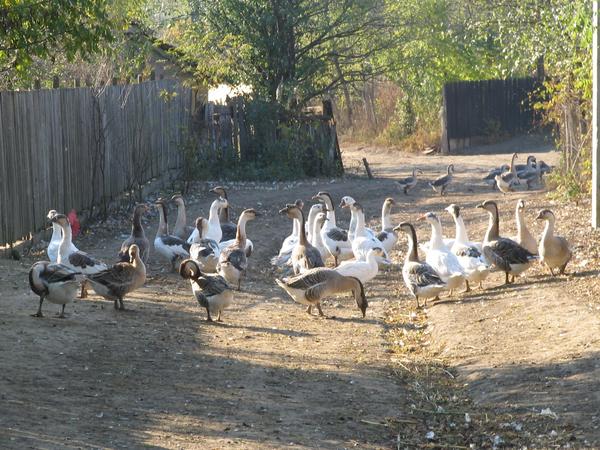 Free running birds are common at small farmers, but also almost in every single-family house. Heavy problems in case of the bird's influenza.