Fire brigade can refuse extinguishing
Who holds jet of water on something what leads up to 1,000 volts of tension? This photovoltaic switches off at 100 degrees and does not endanger the fire brigade.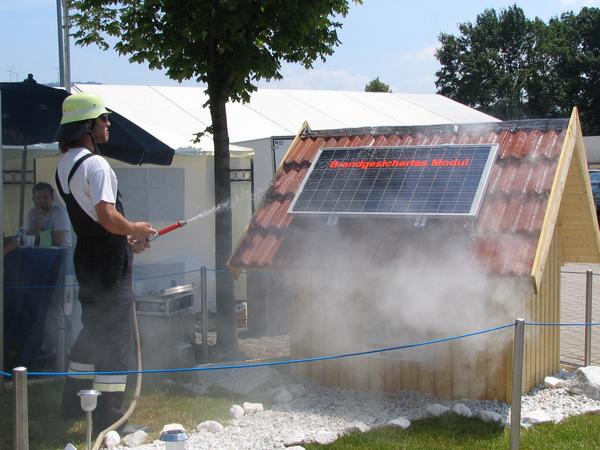 So, a photovoltaic modul not endangering the fire-fighting work also sees the fire assurance with pleasure.