Unobtrusively in the landscape
From the left to the right: District heating Strem with 2 * 500 kWh of gas engines. The gas tent of the second fermenter, the driving silo. The rest can not be seen from here.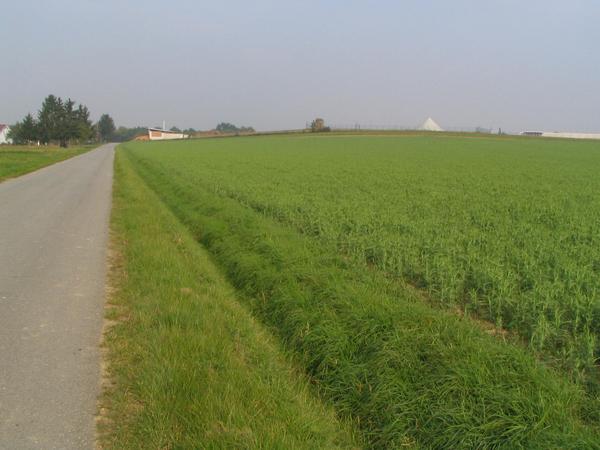 The 2.3 million EUR of building costs for the biogas equipment and the payment for the biomass are paid by 13 years 14.5 cents per kWh delivery contract for electricity of biomass.