Solar energy beginner's parcel less than 60. EUR
4 watts Photovoltaic modul, 3 Ah 12 V of sealed lead battery, connecting leads for a 12 V lamp and with a 12 V of outlet to connect the whole world of 12V car applications.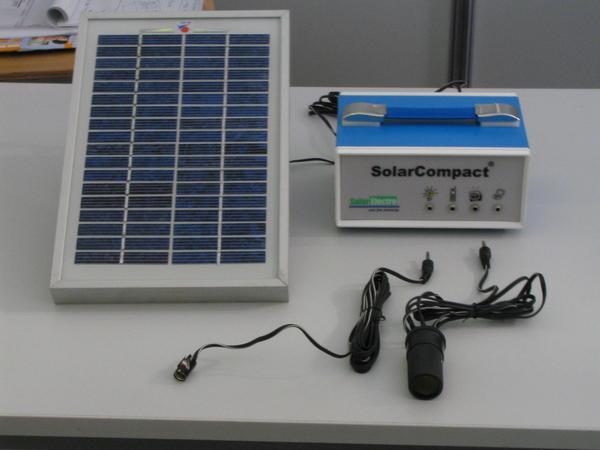 A charged mobile phone can save life in an emergency. Many small devices function with AA-Mignon batteries which can be recharged by a 12 V battery charger.